Mission Statement (One Page)
This is a short statement (just a sentences or two) that captures the reason for your company's existence. It should succinctly convey to your employees, customers, partners, and the community what you're all about.
Vision Statmenet (One Page)
A vision statement expands on your mission and describes an ideal future. It answers the question, "what impact do we want to have on society?" In it, you should expand on the action set forth in your mission statement (i.e. what you do, who you do it for, how and why you do it).
Value Statement (One Page)
A values statement specifies the core principles of an organization, the deeply held values that do not change over time. It answers the question, "how do we carry out our mission?" Values are what your organization lives, breathes and reflects in all its activities. It describes the philosophy that will be the backbone of your organization and its strategic plan
Statement of Leadership Philosophy
This is a one-page personal statement of the core values you live by, what you expect of your people, what they can expect of you, and how you will evaluate performance.
Please consider these questions as you develop your statement:
What do you value and why (i.e. honesty, commitment, respect for others, etc.)?
What are your priorities?
How you will carry out your responsibilities?
What do you expect of your people and how will you evaluate them?
What your people can expect of you?
Season Plan
Here you should provide the slate of productions for your inaugural season. This should include production titles, the author(s), the performance dates, and a brief promotional description (30-50 words) of each show. Dream big here.
Equity, Diversity, and Inclusion Statement
Underrepresented populations are a major focus of the ASPIRE Arts Leadership program. Therefore, your proposal must include a statement about how your theatre will address these important issues. For reference you are encouraged to research articles and statements about current national conversation on this topic
Guidelines for preparing your "Pitch"
At the festival, you will have an opportunity to pitch your ideas for a new theatre company to the ASPIRE guest artist respondents and fellow participants. The goal of this 10 minute presentation is to get investors excited about your new venture. You are encouraged to talk about what impact this new theatre will have on the local community as well as the broader theatre community. The presentation is an extension of the proposal you submitted prior to the festival, and so should highlight key elements of that proposal in a way that inspires enthusiasm for the mission, vision and values of your company.
The total presentation time is 10 minutes
Prepare and rehearse your presentation in advance of coming to festival
Remember, you are selling an idea, so be creative
Use of Powerpoint, Prezi or other presentation software will be supported
Visual marketing and other supplemental materials (like a press release, graphics, a brochure or poster, etc.) are allowed but are not required.
At the end of the pitch round, the respondents will provide feedback to all participants in a closed-door session (i.e. not open to the public) .
Candidates for the ASPIRE fellowship will be evaluated on their ability to:
Demonstrate artistic and administrative vision
Lead and inspire others
Collaborate with members of a team
Engage effectively in the community at large
Articulate the theatre's role in promoting global diversity relative to current events.
This form is currently closed for submissions.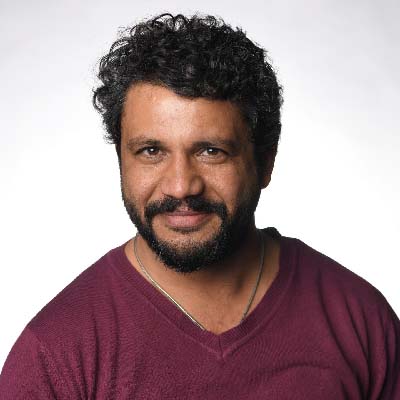 Dinesh Yadav
ASPIRE Coordinator; Design Storm
University of Wisconsin-Green Bay
Associate Professor of Theatre and Technical Director
Theatre and Dance
215-Studio Arts
2420 Nicolet Drive
Green Bay, 54311 WI, USA
920 -465-2441