The KCACTF/LORT ASPIRE Leadership Fellows Program is designed to cultivate a new generation of artistic and administrative leaders for the American Theater with a focus on recruiting Black, Indigenous, and People of Color (BIPOC) and people of various identities that are historically underrepresented in the field of executive theatre leadership. This diverse national cohort of fellows assembled from all of KCACTF's eight regions will engage in topics concerning equity, diversity, inclusion, and anti-racism as well as leadership skills building, investigation of institutional challenges, artistic producing, and professional networking opportunities.
A week of opportunities at the national festival
One student from Region III nationally will be selected to attend the National Festival in April, where they will join selected participants from other regions in a dynamic, week-long program exploring leadership in the performing arts. Participants will take part in special sessions examining equity, diversity and inclusion in our field — while gaining multiple perspectives on the full range of performing arts leadership challenges. The experience will provide valuable professional networking opportunities as well.
ASPIRE Regional Festival 2024
The 2023 ASPIRE Leadership will be a centralized programming event coordinated and led by the National ASPIRE team. The selection process for this program to attend the National KCACTF Festival will take place through the centralized program. 
The regional festival will offer a series of specifically curated workshops, feedback sessions, and mentorship for interested students to prepare them for the centralized event. Students who are interested in and aim for the world of arts leadership are encouraged to register for this program. Whether you hope to create a theatre company, a community organization, be a changemaker via art, or are curious about how theaters operate, ASPIRE is a fantastic festival opportunity. The centralized event for 2023 offers us the opportunity to connect with fellow theater artists and leaders from across the country.
Register now or join us at the festival.
How to participate in the program at the regional festival
The ASPIRE program is an opportunity for students at all levels of experience who are interested in theatre arts leadership. Enrolled undergraduate or graduate students who are at least part-time at the time of the creation/completion of the project may apply. We encourage applications from students of color, women, and members of other groups that are consistently underrepresented in the field. Others may also apply.
Students who attend and participate in the 2024 ASPIRE workshops and events will start to curate the following materials for the 2023 Centralized program.
Attend a roundtable discussion with a panel of professional artistic and administrative leaders of theatre companies on topics concerning equity, diversity, and inclusion, leadership skills building, institutional challenges, and professional networking opportunities.
ASPIRE | THE CREATIVE PITCH
ASPIRE students will create and pitch a theatrical season and/or a new theater company to a selectors panel of theatre professionals. Students are welcome to consider the current impact of COVID-19 on the performing arts industry. However, the current pandemic should not limit the student's imagination in the creation of their company. This exercise will prepare ASPIRE students to think critically about leadership styles, programming, and models while demonstrating the student's ability to think outside the box. The following is a set of recommended guidelines to help prepare an effective pitch:
Students have 10 minutes to present their pitch followed by 5 minutes to take questions from the selectors; students will be responsible for allocating their own time accordingly.
The presentation must include the name of the theater company, the mission of the theater company, where the theater company or theatrical season will take place (town, city, state, country), and play titles/authors (if known).
Students are invited to be as innovative, creative, and practical as possible in their presentations and should pitch a compelling theatrical season/theater company using whatever resources are available to them.
Students should articulate the role and relevance of their season and/or new theater company in terms of audience, community, and efforts towards greater diversity.
Students should be mindful that while budgets, season calendars, and other higher-level elements of a theatre's operations are important, the allotted time does not provide the selectors a chance to review these materials critically. Emphasis on mission, values, season selection, and on audience and community engagement is strongly encouraged.
Students are encouraged to work independently and consider all the elements of producing and theater management necessary to support a theatrical season or theater company's vision and infrastructure.
Any handouts provided for the pitch must have enough copies for each selector.
Any AV/tech/projector needs should be cleared and tested in advance of the pitch.
Students must also provide a bio of up to 150 words for the interview
The selectors will be evaluating pitches based on the student's ability to effectively communicate a vision, demonstrate knowledge of theatre and arts management, and incorporate audience and community values into their mission. The finalists chosen by the selectors will move on to the second round of ASPIRE interviews to select one finalist to join the ASPIRE weeklong fellowship at KCACTF in Washington, D.C.
Following the pitch round, the guest respondents will deliberate and choose students to invite to the final interview round.
Respondents at the centralized event will select one student from Region 3 to attend the ASPIRE Leadership Intensive at the National Festival in Washington, D.C. in April.
How to Apply
Apply to participate in the Region 3 ASPIRE Leadership Intensive here (link). Applications must be submitted on or before December 30, 2023. Students will be notified of their acceptance into the regional ASPIRE intensive by December 21.
The application should include:
Your mission, vision, values statements for your theatre company
Your statement of leadership philosophy.
Your inaugural season slate of four productions along with a statement of why they fit your vision.
Your equity, diversity, and inclusion plan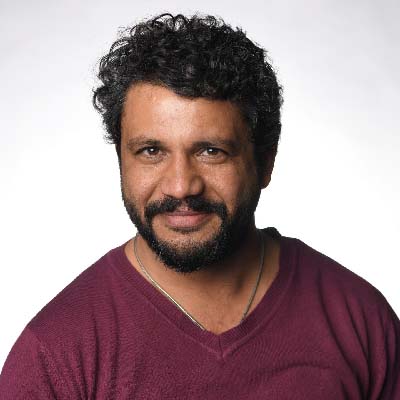 Dinesh Yadav
ASPIRE Coordinator; Design Storm
University of Wisconsin-Green Bay
Associate Professor of Theatre and Technical Director
Theatre and Dance
215-Studio Arts
2420 Nicolet Drive
Green Bay, 54311 WI, USA
920 -465-2441