Design, Technology, and Management
 DTM Expo: Stage Management Fellowship
REGISTRATION EXTENDED TO DECEMBER 15, 2023
Both realized and non-realized/paper projects are eligible to be considered for National Selection. 
DTM Expo: Stage Management Fellowship
The Stage Management Fellowship offers student stage managers from the region a chance to talk about a project they have recently worked on with professionals in the field and receive feedback and details to inform and improve their process. While participating you will present project materials prior to Festival in a digital format and at Festival in an in-person formal, timed session.
One student in each region will be selected to attend the National Festival as a Stage Management Fellow. Stage Management Fellowship participants are not required to stage manage a Festival event. 
Looking for Design or Allied Design & Technology? Go here for Design and Technology at the DTM Expo.
Extra Festival Opportunity! Any stage management student who has an interest in helping out with Festival operations can apply for the Stage Management Intensive program. This opportunity has a separate application from the DTM Expo Stage Management Fellowship.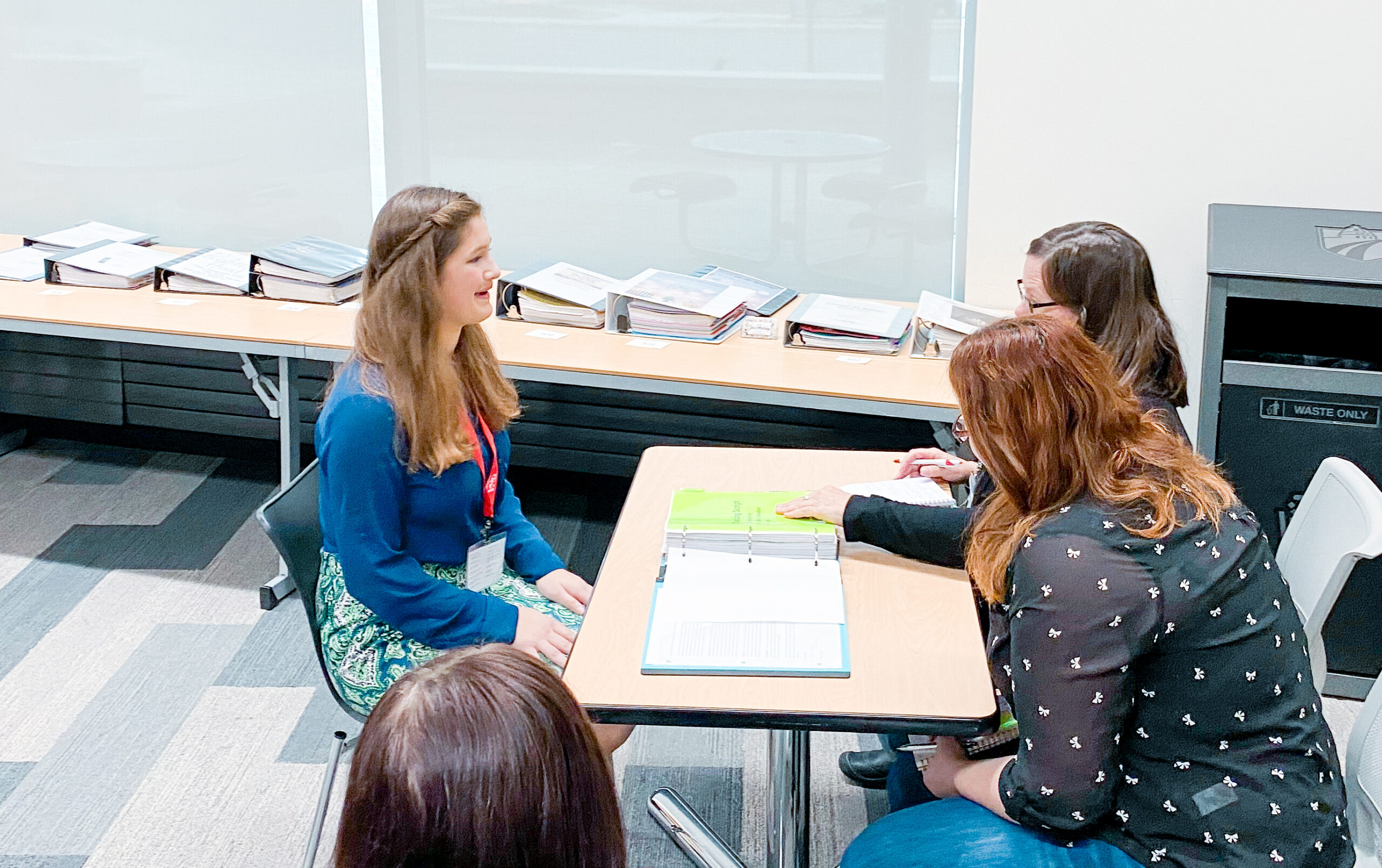 Stage Managers Run the World – Present your work!
What is it?
As a Stage Management Fellowship participant, you will present a realized stage management project to a team of professional theatre stage management respondents in a timed event. Your presentation should include talking points and materials which clearly tell the story of your process, evolution, rehearsal, and realization of the project. Using your Prompt book/calling script you will lead the responders through your process as part of your presentation. What were your successes? What were your challenges? What are you proud of accomplishing? What did you learn? 
See the How to Prepare section for suggestions on what to include in your presentation materials. 
Eligibility
To be eligible, you must:
Have stage-managed a project at your home institution in the previous calendar year (ie. during 2023 for the 2024 Festival). This includes but is not limited to digital productions/readings, face to face productions, and other projects

Attend an institution that has entered either an associate or participating production in the same year which the project occurs

Be a bona fide student in the same year which the project occurs (ie. 2023 for the 2024 Festival)

Be registered for and attend the Regional Festival to showcase your project and participate in response sessions
I'm going to go for it – How do I register?
Register for the Festival

Register for this event on the DTM registration page

Prepare your materials

Submit the online portion of your prepared materials
Materials to Submit 
A Letter of Intent/Cover Letter in PDF format including:
Name

Event/play/piece title with playwright's name

Brief statement of your view of the "stage manager's approach" that includes the following information:

Brief statement about how you approach stage management

Why you wish to participate in the Regional Festival

Your future goals as a stage manager
Do not include the name of your school.
How to Prepare
Materials being submitted include application materials, a slide deck presentation (maximum of 16 slides) to be featured on the DTM Expo Website, as well as project materials to be presented in-person at Festival. Visit the DTM How to Prepare page for more information. 
Special Recognition (Affiliated Awards):
In addition to recognition of outstanding work in each of the above categories, there is also additional special recognition given at the Regional Festival. 
Focal Press/Rafael Jaen Showcase Award
The Focal Press/Rafael Jaen Showcase Award is dedicated to first-time KCACTF Design, Technology, and Management entrants in Regional entries. It is meant to inspire young DTM practitioners and encourage their studies in DTM fields.
Respondents will look for work that best answers following questions:
Does the presentation have design substance in one or all of these areas: clear concept or premise, clear dramaturgical or technical research, and clear specs or workbooks?

Is there innovation in the project's approach in the use of technology, materials, design execution, etc? (i.e., a "green" approach, the use of digital software to facilitate the realization of the design, research on the use of new materials, or an innovative presentation style).
If a recipient is selected, it will be announced at the Region III Awards Ceremony. The recipient of the Focal Press/Rafael Jean Award will receive three books of their choosing from Focal Press.